Learn more about our body and face treatments
Meet our founder and book a premium session with him
Discover who we are and book an appointment with one of us
Send us a message and we will answer any questions you may have!
After working with many different mentors on different pathologies and high-end performers, Guillaume Guibordeau developed the AXO method. His manual technique has proven results and will help you reboot your system to stay at your optimum level of health and wellbeing.
He is now associating with health professionals across Europe. Each therapist is fully trained and brings their own knowledge to the method. They are all collaborating, sharing skills and knowledge, to offer a strong and unique treatment.
Let us know where you are and we will put you in touch with your nearest therapist
The AXO body treatment is a complete treatment which allows to boost the circulatory systems (digestive, blood, lymphatic, urinary, immune), to detoxify the body and to dissolve cellulite and fatty aggregates. It also helps to reduce muscular tension, joint stiffness and helps recovery after physical effort. The method is also effective on water retention and helps to tone and improve the texture of your skin.

For the body treatment, the AXO method blends 3 techniques:
A method originally developed for athletes. It is used to prevent injuries, to prepare the body for physical activity and to keep it in an optimal state. Sports massage also contributes to the recovery from injuries.
Manipulation and passive movement of the bones, joints, and muscles which helps alleviate discomfort associated with everyday and occupational stresses, muscular over-use and many chronic pain conditions.
Manual treatment reboosting your lymphatic and blood circulation systems to get rid of the toxins and fat accumulation.
AXO method's face treatment is based on the same mouvements as the AXO method's body treatment. Working on the fascias to reduce muscular tensions in the jaw and maxillary it will help reduce swellings, expression marks and visible wrinkles.
It will re-oxygenate the tissue by re-launching circulatory systems in order to help collagen better circulate. This relaxing process will provide a natural lifting effect visible at the end of the first treatment.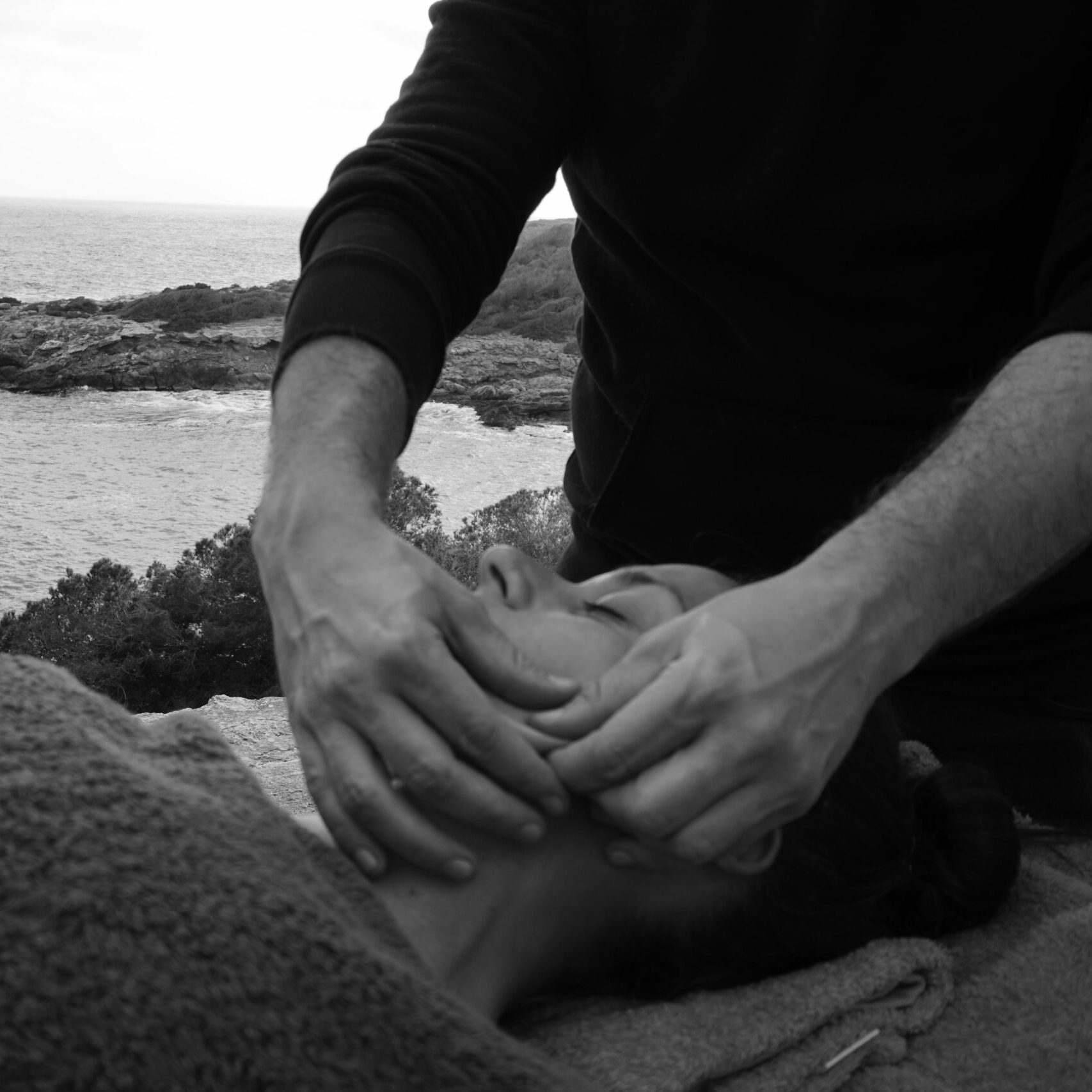 Le Fondateur de la Marque AXO Method


Guillaume Guibordeau
Founder of the APA method in 2016, Guillaume is an experienced therapist who has been working with a variety of different people. He started his career in France working with brain injured clients and helping them get back to a certain level of autonomy. He also worked on patients in hospitals and studied the effects of ageing on the human body.
He moved to London in 2016 where he started his own practise and was inspired by mentors also working on well-being. His very rich and deep knowledge of physiology and anatomy lead him to create his own method which he is now offering to clients across Europe.
Masters degree in science and rehabilitation

Member of the British Association of Sports and Exercise Sciences
Therapist and certified nurse
Marion Paillard is a trained nurse and APA therapist. She started her career in psychiatric care and is a firm believer in the wellbeing of mental health through physical activity.
For her, the APA method is a way to better understand one's body and to free one's emotions. It helps to become aware of one's body and provides an immediate feeling of lightness. In other words, Marion's mission is to help you facilitate communication between your body and your mind.
Marion is one of our main APA therapists and covers the Biarritz- Anglet-Bayonne area. She offers the APA body and face treatment already famous in London and Ibiza in the comfort of your home.
AXO method certified therapist
Royan, Cognac and La Rochelle.
Kinesiologist and AXO Method Therapist
Driven from a very young age by a deep desire to be an actor in making health accessible to all and in alleviating physical and emotional suffering, working in the field of health care has always been an obvious choice for Anaïs. This is how she became a nurse at the age of 21. She has deeply blossomed in this profession where she has had the chance to work in services that are full of humanity. Curious about a more global approach to care, she trained as a kinesiologist. Energy treatments have become a real passion for which her skills are constantly developing. She has rediscovered the power of healing with her hands using magnetism and touch.
As a therapist of the AXO Method, she has the opportunity to deepen her action on the circulatory and energetic systems of the body in order to best respond to the needs of each individual.
AXO method certified therapist
Bayonne, Anglet, Biarritz.
AXO Method Therapist and PT
Sports coach at home in Versaille for several years thanks to her training in sports science, fitness and BPJEPS, it is in a holistic way that she accompanies people in a positive dynamic of better-being. Her coaching is done in the globality of the person in order to best meet the needs of each person. Thus, her practice of the AXO Method allows her to complete her accompaniments in an optimal way that can lead to a reconnection of body and mind.
AXO method certified therapist
Osteopath and AXO Method Therapist
Passionate about health, well-being and sport since high school, Denis studied physiotherapy before discovering osteopathy. He naturally followed this professional path and specialised in cranial and visceral osteopathy. After having followed rugby teams and made several interventions in high level competitions, he chose to accumulate training and studied the benefits of osteopathy during pregnancy and paediatric osteopathy.
Denis is passionate about well-being and after discovering and recognising the effectiveness of the AXO method, he decided to incorporate it into his practice in order to widen the offer to his patients.
AXO method certified therapist
I have always been passionate about well-being, and after 15 years of practice in the chemical industry, I decided to reorient myself towards massage. I was then trained in different massage techniques and was able to start practicing at home.
AXO method certified therapist
I have always been passionate about well-being, and after 15 years of practice in the chemical industry, I decided to reorient myself towards massage. I was then trained in different massage techniques and was able to start practicing at home.
AXO method certified therapist
Seignosse, Biarritz, Anglet, Bayonne, Bidart
Janey Williams is a certified health coach working privately and within NHS GP surgeries. Her career started within Human Resources where she quickly realised the ease at which she could assist employees with career/life coaching. This has translated well and enabled her to become a successful wellbeing professional.
A belief in holistic approaches, she says becoming an AXO method therapist means she can now help clients enjoy a new appreciation of their bodies, by using this unique and proven method.
AXO method certified therapist

Advanced Diploma in Personal Training
Dont't take our word for it – here's what our clients say:
The method works on the circulatory systems, muscle tension, joint alignment and well-being. Incredible physical and psychological results. They also offer lifting massages. Yoann and I do them very regularly. The AXO method is very good for slimming drainage and also osteopathy.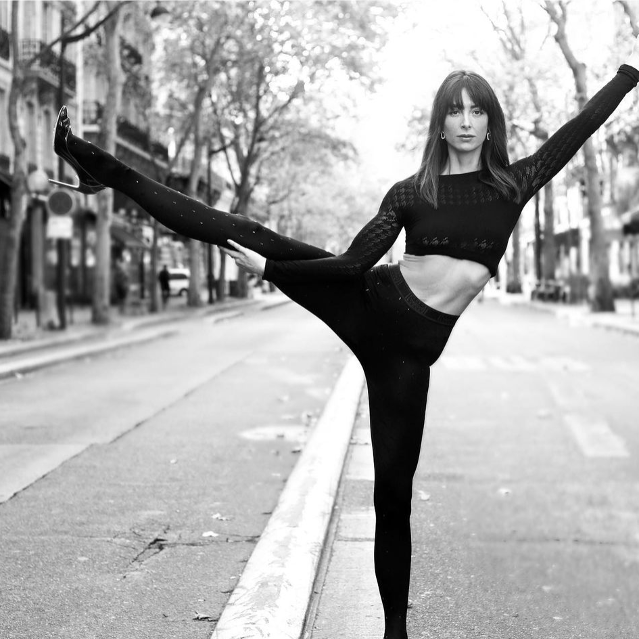 Model and 
founder of Rymaste Yoga
In addition to being an excellent anti-cellulite and draining treatment that helps redefine your silhouette and sculpt your body, the AXO method and Guillaume's follow-ups are also treatments that prevent from the pain associated with physical exercise. I no longer have the recurrent back pain I used to have after my sports sessions.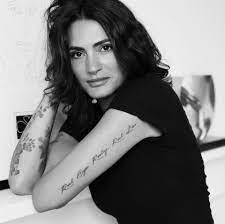 Model and founder of Kymina
The massages have really helped me eliminate water retention and improve blood circulation. I no longer have problems with heavy legs or pain. I have slimmed down and reduced my orange peel skin. I also noticed a difference on my face, my skin is thinner, my complexion is clearer and I have fewer pimples and fewer fine lines.
The massages give me a real sense of well-being and I have kept regular sessions for maintenance. Guillaume is very professional and very friendly!!! I really recommend them.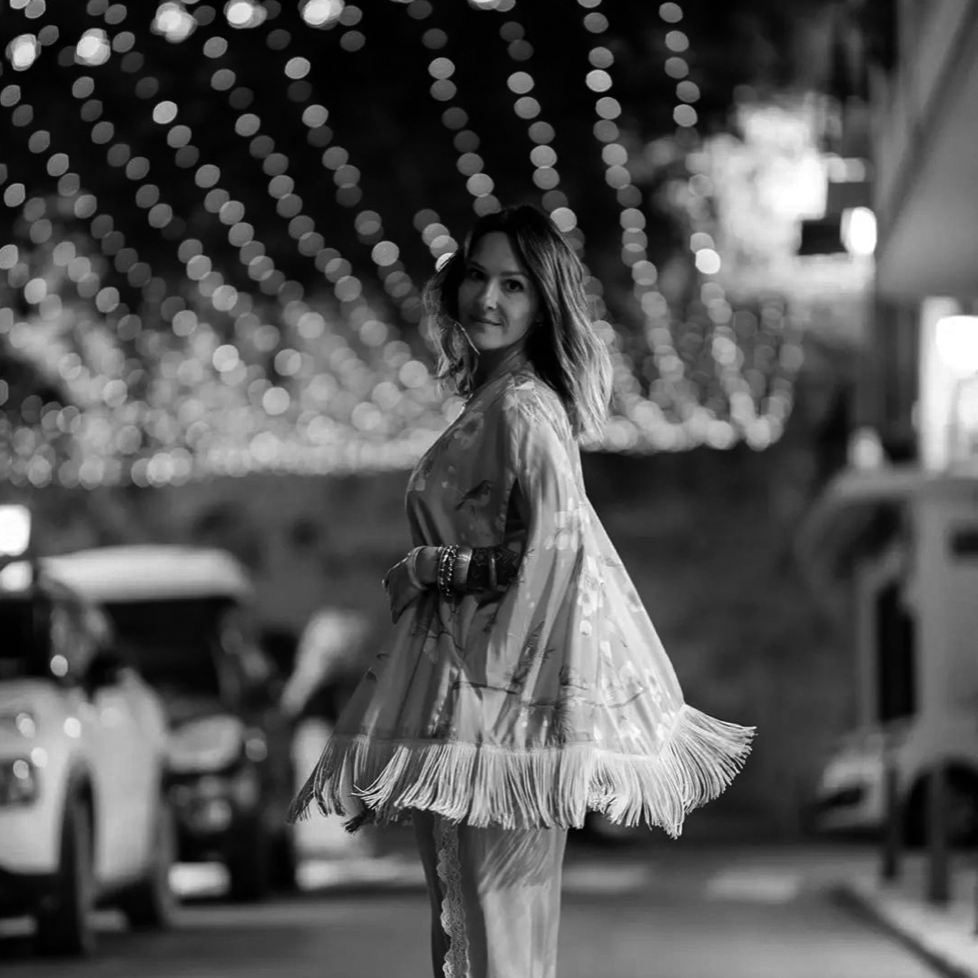 Guillaume is an amazing therapist and practitioner. He is so knowledgeable and knows exactly how to maximise each session to get your body (and mind) to produce the best results, all the while still providing an incredibly pleasant experience. He knows how to push you without ever over doing it. His enthusiasm and energy are infectious. I cannot say enough nice things about Guillaume. He is personable, professional and extremely knowledgeable. I absolutely love my sessions with him. He caters to your personal needs has tons of information and makes you feel comfortable no matter what your goals are. The method he has developed and refined is one of a kind and I am totally hooked.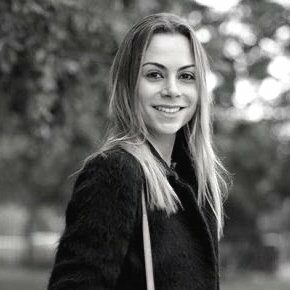 Art Consultant at R.K. Fine Arts
I booked a session with the Axo method the day before my first triathlon, and I had a very good feeling the next day before, during and after the race, with very few aches and pains the next day and the day after.
No feeling of heavy legs and no muscle contractions or cramps even at the end of the run, I really recommend the message before this type of long distance effort.